Cross Country Corvette – Roaming the USA in a Chevrolet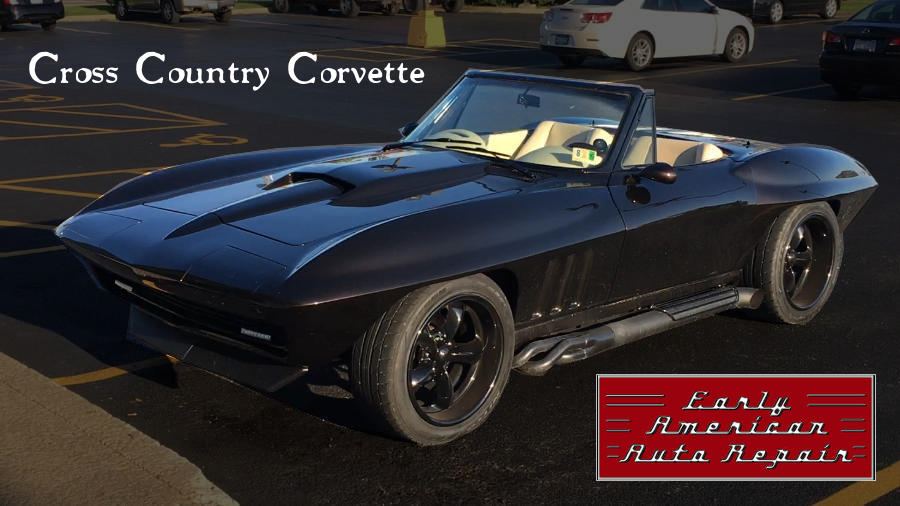 Update!
On December 15, 2020 we will release a parsed version of Episode 1 that will only be 11 minutes long. Check it out here when it premiers!
Cindy and Bill took a cross country Corvette trip during September of 2018 in their 1965 modified Corvette. They documented their trip and through the magic of You Tube are going to share their encounters with this great country.
Vehicle updates, amazing terrain, and cool places are highlighted in this multiple episode series. In addition there will be links to the places of interest in the video and the description area below the video.
We will also be writing a blog with cross country tips in a vintage vehicle that will help you plan your own trip with confidence. Part of the fun of vintage vehicle travel is the reliance on a machine that has seen many miles. Another perk is the recognition from admirers that find enjoyment in the presence of a fine automobile.
Episode one will be released on October 1st, 2020. It starts in the foothills of the Virginia Appalachian Mountains with stops in Pennsylvania, Ohio, Illinois, Wisconsin, Iowa, and Nebraska. Bill is the narrator for most of the trip. He offers insights to the places of interest and the car maintenance along the way.
We hope you enjoy it. Click the image above or the link below to go to the video.
Episode One of Cross Country Corvette